Eastern Willet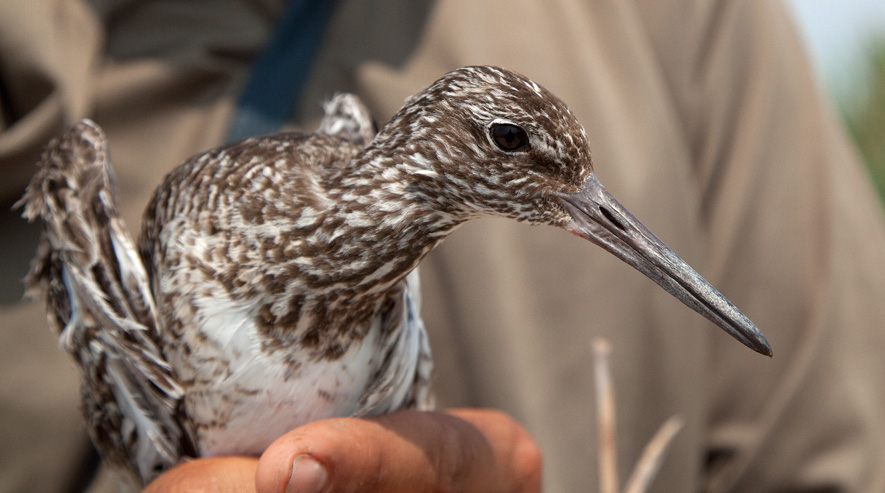 We are tracking the migration of the Eastern Willets that nest in east coast salt marshes.
So far, we have learned  that there is strong connection between the Delaware Estuary and  mangrove-fringed estuaries of northern Brazil where these birds spend the winter.
Northern Brazil is a critical wintering site for not just willets, but also for other shorebirds such as red knots and whimbrels.
These insights into the year-round cycle of willets will aid the search for the causes of declines in these and other shorebirds.
————————————————————————————————————————————————————
MORE ON THE WILLET PROJECT
————————————————————————————————————————————————————
At The Nature Conservancy:
Secrets of Willet Migration Revealed
A 3-year research project is helping to lift the veil on migration

To Catch a Willet
New technology is transforming the study of migratory birds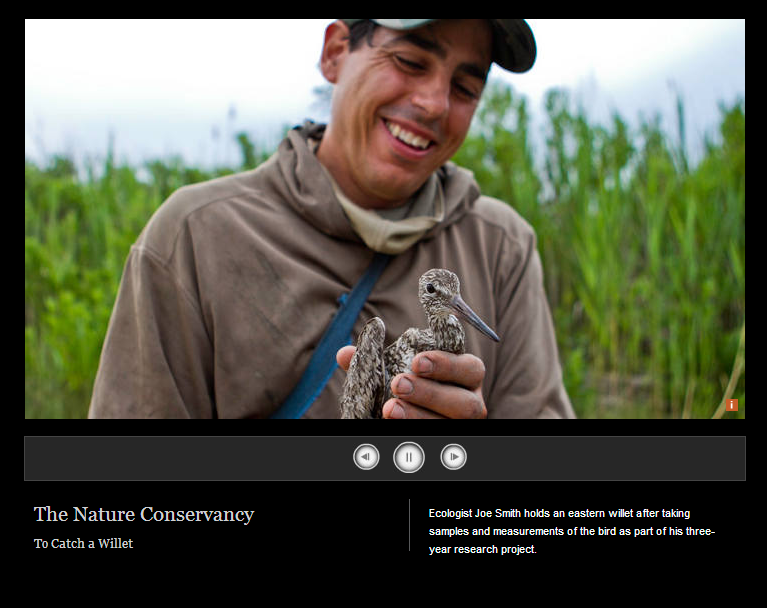 In Birdwatching Magazine, April 2013 Issue: